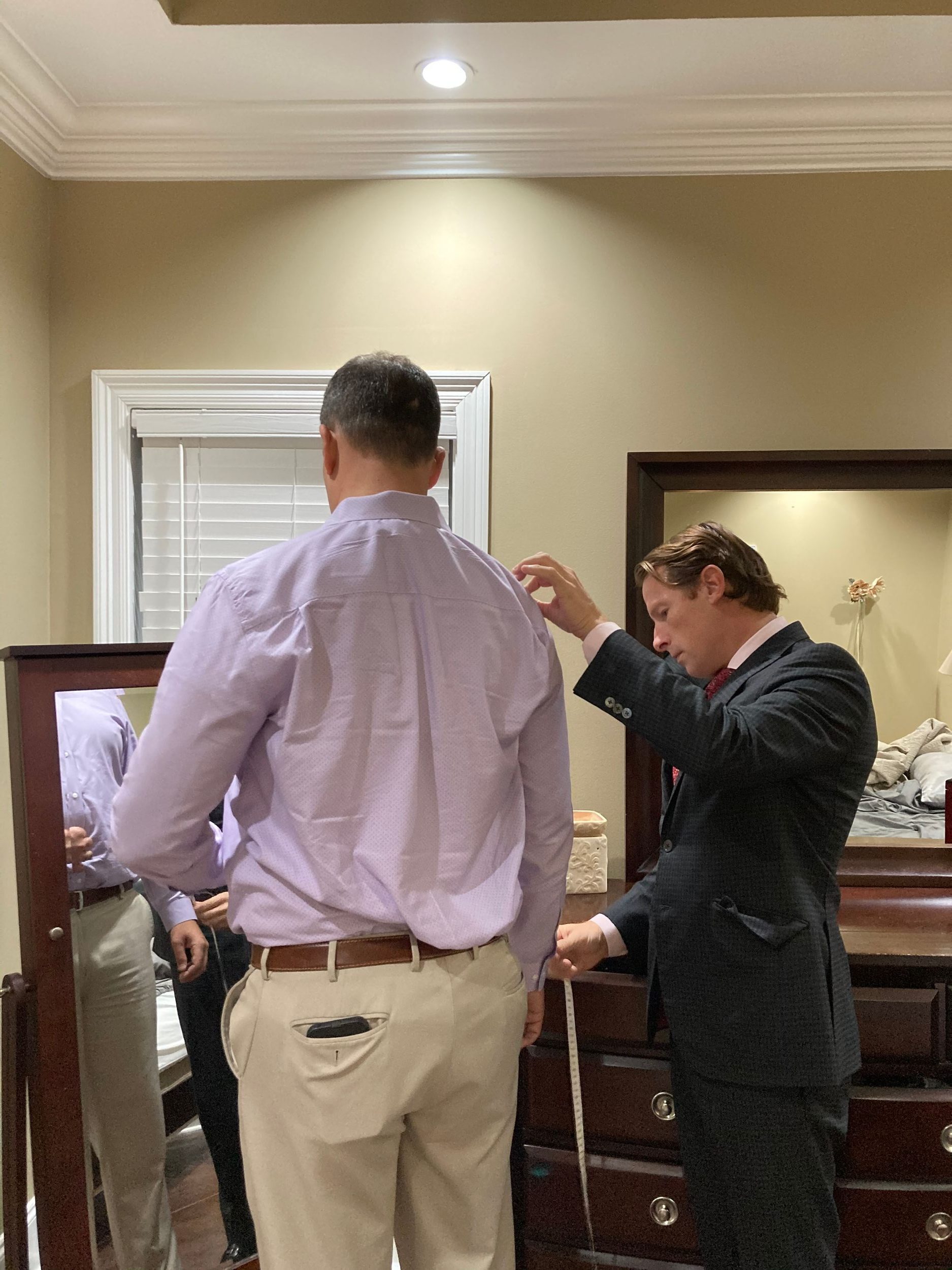 About Me
Blain Jones Custom Suit Co. was founded in 2020, with a passion for tailored clothing and helping his clients look and feel their very best. Blain's desire to offer his clientele high quality bespoke tailoring services is matched only by his drive to provide true excellence and world class experiences married with the perfect fit and the finest fabrics the world has to offer. With 15 years of professional experience working for top names in the industry, Blain's business quickly flourished with clientele he services across the US. Blain is a trusted advisor to his clients as well as uniquely trained to handle both male and female clientele, all done by starting with one fabric swatch, one set of unique measurements (35 for men and 50 for women), and one individual pattern at a time.
Blain is very familiar with many different industries and clothing requirements for business, social, casual and formal and fully trained in fabrics, fit and style.
Blain is a true Southern gentleman and has always been an honest, hard worker. This was instilled in him by his parents at an early age. He was born and raised on the Mississippi Gulf Coast and a Mississippi State alum. Some of Blain's interests and hobbies include snowboarding, playing golf, fishing, camping, traveling, live music, and playing guitar. Blain spends most of his time in MS on the Gulf Coast with his family and friends while visiting Colorado and Arizona as much as possible.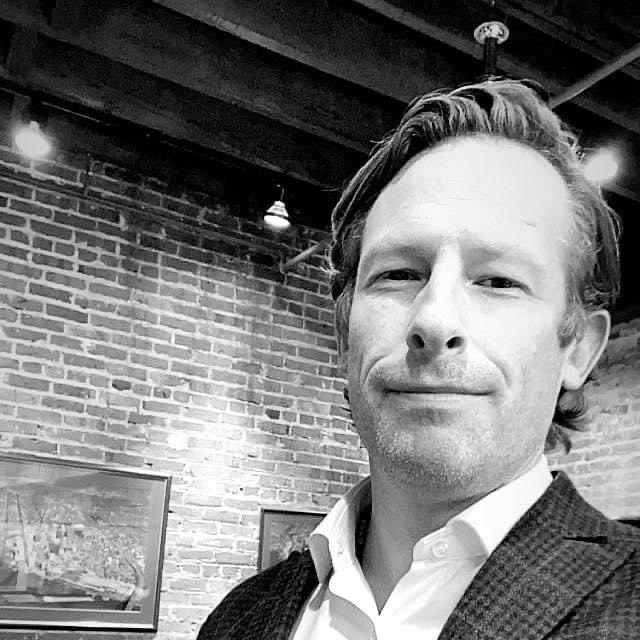 Blain truly loves what he does and it is expressed in his work ethic. He is dedicated to building relationships and delivering high quality, unique, custom made clothing/apparel, to his clients. Blain is available directly via phone or email to answer any questions regarding your clothing needs or wants.
Blain sees his clients by appointment only, at their office or home, making it extremely convenient and efficient, for even the busiest individual.